We're lucky that we're able to do what we're passionate about. We truly believe in the services that we provide to coaches, consultants and companies. We truly care about the success of our clients and we take extra care to enhance their presence online. Internally, we foster an environment of continuing education and personal development so our customers benefit from our creativity and know-how of the latest trends.
We don't believe in a 'one size fits all' marketing solution. We're not going to be able to give you recommendations and pricing without learning as much as we can about your company. Why do you do what you do? Who is your target market? Who are your competitors and how do you differentiate from them? Gathering insights about your brand, your competitors and the characteristics, beliefs, behavior and perceptions of your audiences is critical in helping us  gain a clear, objective and robust understanding of your needs. This, in turn, will lead us to recommend the best solutions possible to help you reach your goals.
Only 10-12% of the population are lefties.

Left-handed people tend to be more creative and visual.

August 13th is International Left-Hander's Day!

The longest words that can be typed using only your left hand with conventional hand placement are sweaterdresses and tesseradecades.

Although approximately 90% of all humans are right-handed, cats, rats, and mice that show handedness seem to be equally split between right- and left-pawedness.

The fact that left-handers are less common means they have a surprise effect.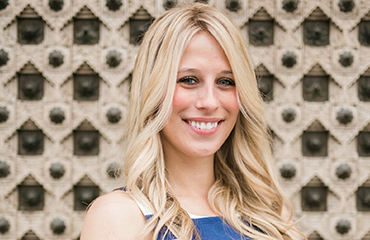 AMBER MURANS
CO-FOUNDER/SOCIAL  MEDIA MARKETING LEAD
Amber Murans, when she's not working with clients, loves to travel, bake, read up on left-handed facts and entertain her puppy. Amber graduated from the University of Illinois at Urbana-Champaign and quickly fell in love with marketing.
Amber has a broad knowledge of digital marketing strategies and tactics – including Social Media Management, Email Marketing, Blogging, Video Marketing, Mobile Marketing, Branding, and Online Course Development — through her experience with a successful consultancy to small and national brands, including media companies, restaurant and software brands. She has also served as an expert panelist for Social Media Marketing industry events.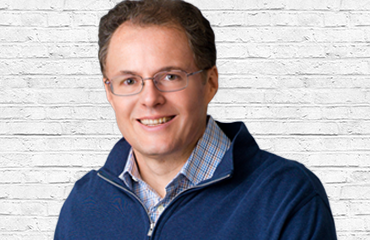 ART PETTY
AUTHOR/SPEAKER/CONTENT STRATEGIST LEAD
Art Petty is a multi-decade software industry executive and a popular leadership and management speaker and author. Art is an active conference keynote speaker and workshop presenter and regularly serves as a graduate management educator at DePaul University in Chicago, IL.
Art's practical and powerful business guidance is reflected in his work as the leadership and management expert at About.com (not The Balance) as well as in his highly ranked Management Excellence Blog. Art's books, Practical Lessons in Leadership, and Leadership Caffeine—Ideas to Energize Your Professional Development are widely used in leadership development programs for public and private sector organizations.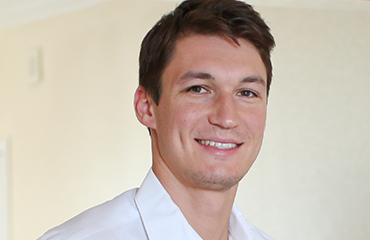 EDGAR MURANS
CO-FOUNDER/INBOUND MARKETING LEAD
Edgar Murans is a lover of the outdoors. Traveling, exploring new places, and spending as much time out in the open are what make him feel alive. He's also passionate about learning, exercising, eating healthy, and playing with his puppy. He graduated from the University of Illinois at Urbana-Champaign and has served various roles in the community.  He currently sits on the Palatine Area Chamber of Commerce Board of Directors.
Edgar specializes in Facebook, YouTube, Video Marketing, Pinterest, Houzz and Inbound Marketing and has helped to solve marketing dilemmas for small and large companies, consultants and entrepreneurs in the health and wellness, retail and software industries.
Why Work With Left Hand Marketing?
We're different. We hire people with a broad range of skill sets and experience levels so that you benefit from a comprehensive team.

But we all share a core set of values.

We drink a lot of coffee! (Hey, it sparks our creativity)

We're good people who love what we do.

It's not going to be easy. You're going to have to work. But it'll be worth it.
We're animal lovers. (the best kind of people)

We practice what we preach.

Integrity is at the very core of who we are.

From cheesy jokes to delivering results, we can almost guarantee we'll make you smile.
We provide integrated marketing solutions for the best results possible.

Our clients enjoy working with us and that's important to us.

We're great at communication.

We're not afraid to admit when we make mistakes.

We're continually learning and evolving so we can stay sharp for our clients.